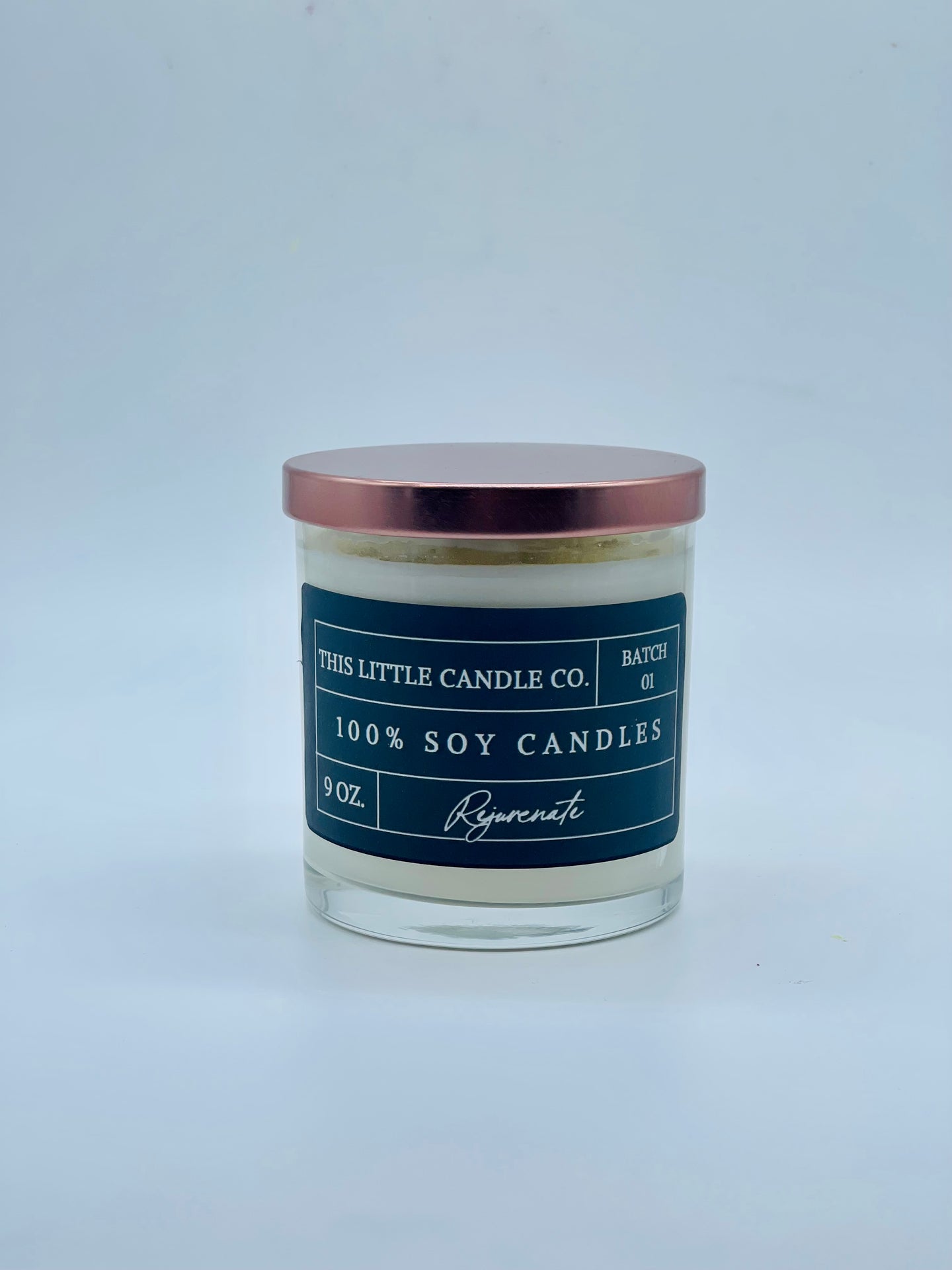 Rejuvenate
Regular price
$29.50 USD
Sale price
$25.00 USD
Unit price
per
Rejuvenate - To give new energy or vigor to; revitalize.
Lily, lavender, cream and orange. 
Lily is known to increase happiness and alleviate negative thoughts. Lavender is known to aid in anxiety, stress and depression. 
Mix together with orange and cream and you have the perfect self-care, spa-like scent ready! 
Available in melts, 9oz candles and 17oz 3wick candles.
Share
Sustainability

The main goal of our brand is to be as sustainable as possible. All our jars are reusable!

Made in USA

We don't compromise on local manufacturing. All of our products are designed and made in Michigan!

100% Vegetable Soy Wax

We only use 100% Soy wax as it is the cleanest, environmentally, human and pet friendly wax on the market.