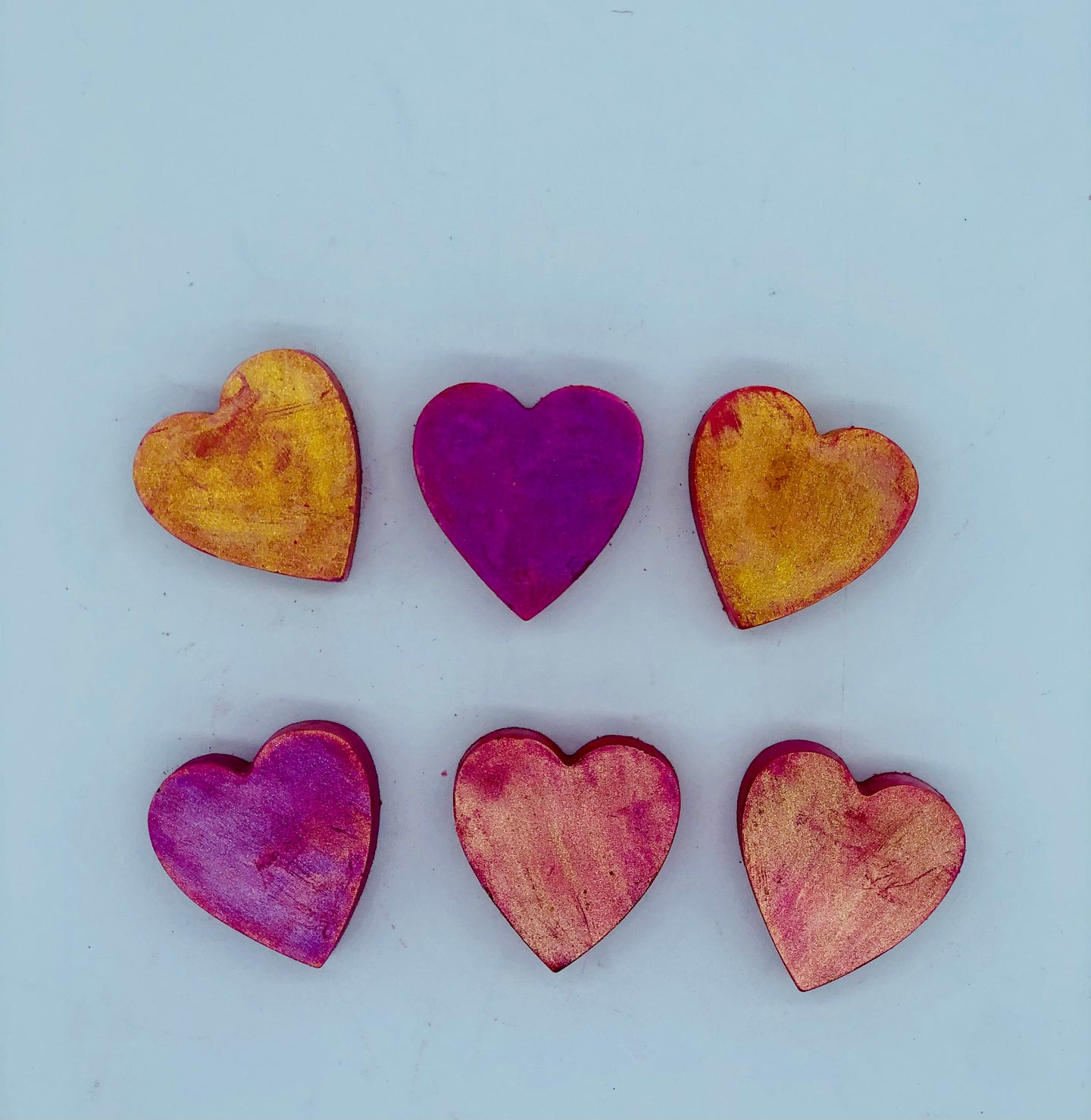 Heart Wax Melts
Regular price
Sale price
$6.00 USD
Unit price
per
The heart of hearts! A heart is a symbol of love. A heart shape is a symbol of love and compassion. The heart has long been used as a symbol to refer to the spiritual, emotional, moral, and in the past also intellectual core of a human being.
And with Valentines right around the corner, why not up your wax melts to fit the theme? Whether it's a gift to you from you, or for someone else, spread the love! 
Each order comes with a set of 6 wax melts total of 3oz. scented with our limited edition La Vie en Rose (a luxurious blend of roses and spiced vanilla)
 Red melts hand painted with gold/rose gold and magenta glitter.
Share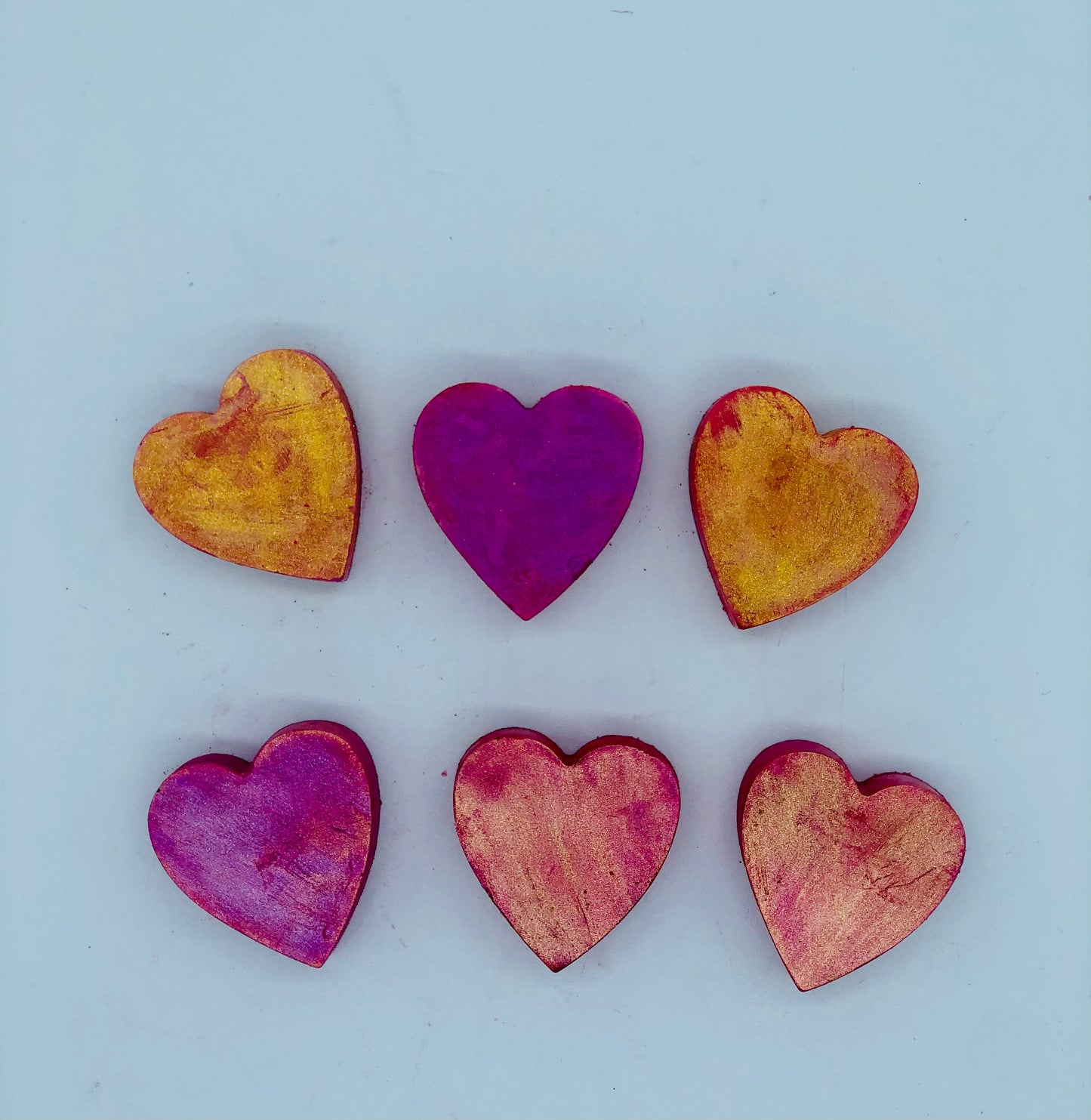 Sustainability

The main goal of our brand is to be as sustainable as possible. All our jars are reusable!

Made in USA

We don't compromise on local manufacturing. All of our products are designed and made in Michigan!

100% Vegetable Soy Wax

We only use 100% Soy wax as it is the cleanest, environmentally, human and pet friendly wax on the market.